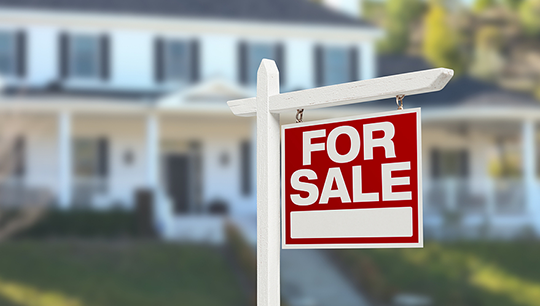 If you are looking to sell your home in the next few years or considering it for the future, you will want to find ways to increase your home value effectively. Increasing your home value doesn't have to be a chore, in fact, it can be a fun ongoing project with the right tips and tricks. However, the process of selling a home and getting the price you want can be a long venture so be sure to find ways to make the process shorter and smoother like upping the overall quality and curbside appeal of your home. We've highlighted a few of the basic ways to increase the value of your home fast.
Update the paint in your home - lighter colors and neutrals tend to make rooms look larger and more open
Invest in an interior designer to come in to give ideas for layout and decor improvements

Hire an inspector to check on large home improvement tasks
Take care of your lawn by planting more flowers and trees around the home for curbside appeal
Improve the indoor air quality of your home to help with allergens, dust, and dander build-up
If you have popcorn ceilings, replace these asap as they can age a home
Install recessed lighting throughout the home, especially the common areas, for ambiance
Hire a professional cleaning service regularly to keep your home pristine
Update kitchen appliances to be modern and new - and make sure they match
Replace any carpet with hardwood flooring or laminate
Install a rack in the kitchen for pots and pans
Power wash the outside of your home regularly
Clean out your garage to make it look larger and less cluttered
Add some outdoor lighting for outdoor ambiance
Create an outdoor entertainment space or seating area
Install a firepit for entertainment outdoors
Build a deck or patio outback for entertainment
Refresh your artwork with modern art & prints
Repaint your front door with an unexpected color
Update doorknobs throughout the home
Reglaze your tub or install a new tub altogether
Update shower and kitchen tiles
Refinish your garage
Update your garage door
Open up your home more by knocking down unnecessary walls to create larger rooms
Look into smart home technology to appeal to the tech geek
Finish your basement
Consider adding an extra bathroom into your basement area
Upgrade your plumbing system
Upgrade your HVAC unit
Replace old doors with new, updated ones
Update your kitchen counters and cabinets
Upgrade cabinet kitchen knobs and drawer handles
Replace old light fixtures with newer, more modern lighting
Change your air filters frequently to improve indoor air quality
Add more built-in storage options throughout the home and garage
Upgrade your closet space with more storage
Compare your home value and curb appeal to other homes in the neighborhood
Install ceiling fans in bedrooms and common areas
Add crown molding in common areas and dining room

Upgrade your mailbox with something modern or fun
Finish your attic or update it to be a more useful space
Set-up a small room or space within the home for an office
Update windows to allow more light into the home
Update the roof on your home
Talk to local realtors to see what they recommend for home improvements for you
If you have a fireplace, make sure it works and is taken care of
Add stone veneer to the outside of your home
Upgrade your blinds in the home if they are old, deep clean if they are new
Power wash the driveway and patio
Do you have any other savvy ways to increase home value fast before putting it on the market? Let us know so we can add it to our list!
---
« Back to News