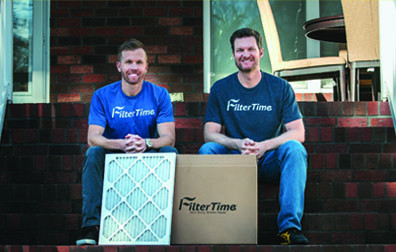 You may have heard, but Dale Earnhardt Jr. has joined Team FilterTime! We couldn't be more excited about this partnership as we take FilterTime to the next level. Dale Jr. is exactly the type of individual we wanted to join our team as he shares the same passion in growing this air filter subscription service as I am.
I began this business as I was frustrated with purchasing air filters from a store, or forgetting to buy them all-together. I wanted to provide homeowners and businesses a way to have their air filters delivered straight to their door when it was time to change them. We wanted to provide a hassle-free experience where filters arrive on-time with no shipping costs.
I approached Dale with this idea as he has the same passion for winning as I do. Just like me, he also works hard to maintain his home, and understands the importance of routine maintenance. I'm thrilled to provide this service, and now with Dale Jr. air filters have never been easier to maintain. We're happy to have him on board!
- Blake Koch
---
« Back to News