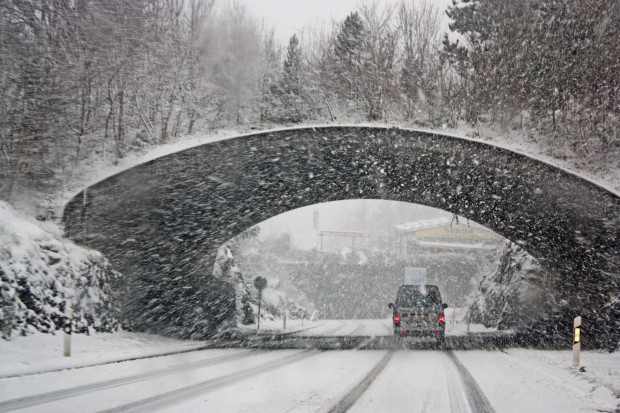 With the weather getting colder, it is important to think about what you would do if the power or water went out for several hours or days. During rain and snowstorms, it is not uncommon for power lines to snap or trees to come down on wires. Luckily, we have a list for the things you may need if you were to lose power for a significant amount of time. We call this the emergency preparedness box.
Flashlight: Include a flashlight in your kit to ensure you will have light when the power goes out. Be sure to check the batteries and include extra ones in case you forget to check regularly.

Bottled Water: This one may seem odd, but in the case of a power outage, you will want to leave the fridge shut for as long as possible to keep the cold insulated. You will not be able to get water from the fridge filter either, so pack a few bottles to have something to drink.

Non-Perishable Snacks: Keep a can or two of soup or goldfish. While hopefully you will not be without power for too long, it is useful to have food in your kit in the case that snow or ice has you locked in the house for a few days.

First Aid Kit: A simple first aid kit with bandaids, gauze, tweezers, gloves, etc is good to have in case anyone sustains an injury during the emergency. Also, include Tylenol or ibuprofen for pain relief.

External Battery: Include an extended battery pack that works to charge your cell phone. Nowadays, you can find a battery pack on Amazon for a pretty affordable price tag. Keep the pack charged and in the kit at all times.

Whistle: A whistle is great to have to signal for help if debris piles up around your safe place.

Activities: Power can be out for a while during bad weather and it is best not to use up your phone battery. Instead, pack cards, coloring books, books, puzzles and other activities that don't require batteries or electricity.
Being prepared in the event of an emergency can help relieve a lot of stress and anxiety that comes with the event. These are the basics for any kit you may build, but it always good to stock your kit with things specific to your family like any mandatory medication or pet food and accessories. It may also be good to have phone numbers written out in a notebook in the event your phone dies and you have to use someone else's.


---
« Back to News