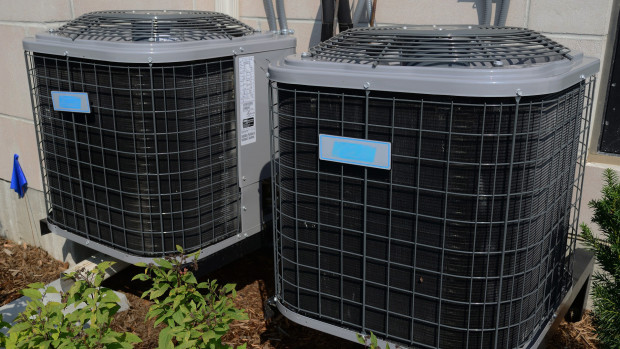 Give Your HVAC A Tune-Up To Counter Summer Heat
Summer is fast approaching! Now is the time to prepare your HVAC system to ensure you and your family remain cool and comfortable during the hot, sunny days. With an HVAC tune-up, you can reduce the risk of your air conditioner malfunctioning on a scorching summer night.
In fact, it may be just what you need to catch small issues before they turn into larger ones that cost you time, money, and headaches. To perform an HVAC tune-up, check and replace the filter, clean the air ducts, refill refrigerant levels, calibrate the thermostat, and keep the area around the unit clear. Here's a closer look at what each of these steps entails.
Check and Replace the Filter
If you haven't been changing your filter on a regular basis, it's time to get into the habit of doing so. Changing your filter can protect your HVAC system from harmful pollutants and prevent them from circulating through your home. We recommend you check your air filters every month or so and change them every three months, unless otherwise noted by your manufacturer
Clean the Air Ducts
Over time, debris will accumulate inside of the ductwork in your home. Air ducts that are clogged with dust, pet hair and other debris will restrict airflow. That's why it's a good idea to hire a professional to thoroughly clean them. With clean ducts, your HVAC system will be able to perform at peak efficiency.
Refill Refrigerant Levels
Refrigerant is a special fluid that is used to transfer heat from one area to another. Your HVAC system uses refrigerant as it cools your home. At some point, however, you may need to refill it, likely because you have a leak. If you don't refill it and resolve the leak, you might face serious problems such as a decrease in cooling, lukewarm air coming from the vents, and ice forming on the evaporator coil.
Calibrate the Thermostat
A broken thermostat will likely take a toll on your HVAC system. It can make it difficult for your system to read the temperature of your home and cool it effectively. That's why you should ask an HVAC technician to check your thermostat to make sure it's calibrated properly.
Speaking of thermostats, you may also want to upgrade to a programmable thermostat. With a programmable thermostat, you'll be able to adjust the temperature of your home based on your schedule, increasing efficiency and reducing energy costs.
Keep the Area Around the Unit Clear
Inspect the area outside of your HVAC system to ensure there's nothing obstructing its airflow. Move any outdoor furniture and kids toys away from it, trim nearby branches and vegetation, and clean grass clippings. Also, don't forget to dust off any leaves, twigs, or debris that may be blocking airflow on the top of the unit.
Change Your Air Filters Without the Hassle
Don't wait until your HVAC system breaks down in the heart of summer. Instead, be proactive and perform a tune-up before the season starts. As we explained, changing your air filters is one way to do so. You can count on them to capture the pollutants and particles, pushing clean, fresh air back into your living space.
With FilterTime's air filter subscription service, you can keep the air in your home in optimal shape, year round. Once you subscribe, the right air filters will get shipped to your doorstep automatically so you'll know exactly when to change them. Since there are no shipping charges, contracts, or hidden fees, you have nothing to lose. Get started today!
---
« Back to News