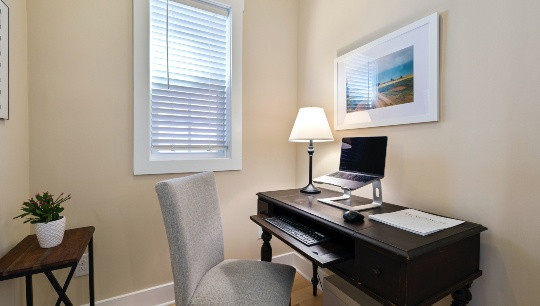 Summer is fast approaching. Tis' the season for beach trips, cookouts, and lounging by the pool. As you look forward to the sunshine and blue skies, consider how you'll keep your home cool and comfortable so you can thoroughly enjoy your time indoors too. These tried and true tips are sure to help you out.
Install Ceiling Fans
Ceiling fans circulate air throughout your home to keep it cool. In the summer, it's a good idea to run your ceiling fans counterclockwise in order to draw the cooler air upwards. Also, don't forget to run your bathroom exhaust fans as they'll effectively expel the warm air to the outside of your home.
Close the Windows and Blinds
It's highly likely at least some of your windows fill your home with direct sunlight. If this is the case, make sure your windows are shut and blinds or curtains are closed. The Department of Energy recommends medium-colored drapes with white plastic backings as they do a good job of reducing inside heat. You may also want to invest in some blackout curtains to block the sunlight completely.
Shut and Insulate Your Doors
If you spend a lot of time in one room, like your living room, kitchen, or office, for example, close the doors to the other rooms you don't use as often. This will concentrate the cooler air in a single area and keep the room you're in the coolest. Also, if your doors have gaps at the bottom of them, insulate them.
Invest in a Programmable Thermostat
Not only can a programmable thermostat keep your home cool in the summer months, but it may also reduce your energy bill. You can program the thermostat to learn your schedule and automatically adjust the temperature for optimal efficiency, even when you're out of the house. While programmable thermostats can be pricey, investing in one is well worth it.
Switch Your Light Bulbs
Incandescent light bulbs can add unnecessary heat to your home in the summer, just like kitchen appliances. If you make the switch to compact fluorescent lamps or LED bulbs, you're sure to notice a cooler living space along with a lower electric bill.
Minimize Oven and Stovetop Use
The summer season is the best time to grill! Not only does grilling lead to delicious meals, but it can also reduce how often you use the oven and stovetop and allow for a cooler environment in your home. If you do have to use the oven or stove, do so in the late evening hours when the heatwave has already happened and the evening temperatures can then cool your home.
Maintain Your A/C Unit
Of course, your air conditioner system will play a significant role in your home's cooling this summer. To do so, change your air filter on a regular basis to stop particles like dust, dirt, and dander from circulating. Also, clean your coils, replace any bent fins, and check the condensate drain to ensure it's working properly. In addition, schedule a professional maintenance appointment with a trained technician at least once a year.
Change Your Air Filters Without the Hassle
We are pleased to offer quality air filters that can capture pollutants and particles, pushing clean, fresh air back into your living space. For the filters to be most effective, however, you must change them every few months.
With FilterTime's air filter subscription service, you can keep the air in your home in optimal shape, year-round. Once you subscribe, the right air filters will get shipped to your doorstep automatically so you'll know exactly when to change them. Since there are no shipping charges, contracts, or hidden fees, you have nothing to lose. Get started today!
Written by: Anna Baluch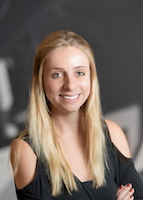 ---
« Back to News