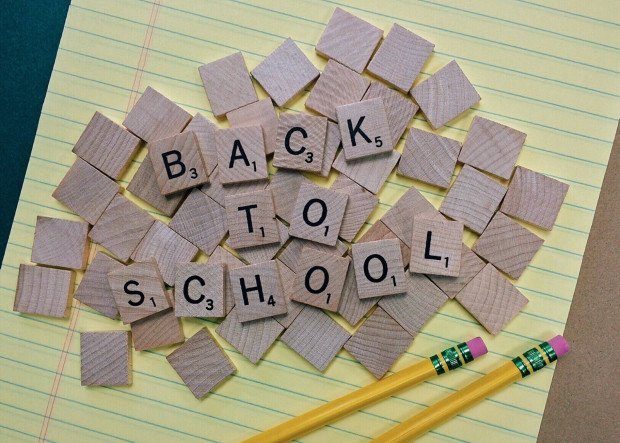 Back to school season is here. Many kids have already gone back to school this week, as the summer comes to a close. As we all know, germs spread very easily among the younger kids schools and it's hard to completely prevent your kids from getting sick. We've put together some ways you can reduce the risk of colds, flu, and other illnesses or infections spreading to your kids and the rest of your family. Start this school year with a bang and get the whole family on board with these healthy tips.
Incorporate hand sanitizer into the drop-off/pick-up line or when they hop off the bus. Make sure their hands are clean when they get in the car or before they get too far into the house to avoid spreading germs throughout your home.
Disinfecting wipes are very versatile and can be used on many different things including doorknobs, faucets, toys, counters, car seats, car door handles, tables and chairs, and more.
Take your shoes off when entering the house to cut down on any germs and dirt or allergens that may be on the shoes or on the bottom of the shoes.
Try to encourage and incorporate hand washing before meals at home. Teach them about proper handwashing, including when, for how long, etc. to get them in the habit of doing it regularly.
Getting a good night's sleep can do wonders for preventing colds and shortening the length of sickness too. Setting up a bedtime routine and enforcing it can help your kids get that quality sleep that they need.
If your child has a fever or is contagious, keep them home. While this is hard to do because of work schedules, finding childcare, etc., it's important to prevent the spreading of germs wherever you can. Keeping them home will also give them time for their immune systems to become strong again, preventing them from getting more sick.
Introduce a healthy breakfast to start the day right, even if it means grabbing something nutritious to eat while running late on the way to school. Dinners and snacks should be full of fruits and veggies as well, providing all the nutrients that your kids need to be strong and healthy.
Keeping kids up to date on vaccines can help prevent specific illnesses from spreading to your family and to other children at school.
Set habits for them to cough into their elbow, cover their mouth when they sneeze, not to touch their eyes, and not to share cups and utensils with other kids. Being mindful of these actions can significantly cut down on the spreading of germs.
Keep your home clean by wiping down and disinfecting surfaces, dusting and vacuuming up dust and dander, and changing your air filters to improve the quality of your air. While you can't control the cleanliness of the school that your kids are in all day, give them a clean environment at home.
Play outside after school to get out some of that extra after-school energy and to breathe in more fresh air before beginning your nightly routine. Exercise can do great things for your immune system and overall health.
Keeping your kids healthy can be challenging, but following some of these tips can greatly improve the likelihood that your children won't be missing too many days of school for being sick. What are some things that you and your family do to stay healthy during the school year? Let us know and we'll share your tips and tricks!
---
« Back to News