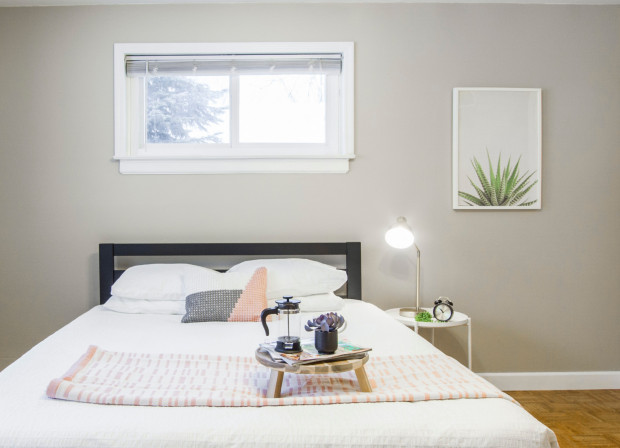 The holiday season is upon us. For many people, one of the best parts of the holidays, other than the food, is getting to spend time with friends and family. Typically, having guests over is one of the best parts and one of the most stressful parts of the season. While a clean home and a great smell are obvious steps, there are several other steps you can take to make your guests feel at home during their stay.
For goodness sake, use clean sheets, make the bed, and prepare the bed with nice pillows. A guest will sleep uncomfortably if the bed does not appear clean. A made bed and clean smell will make all the difference in the comfort of your guest. Pillows are also a very important part of a good night's sleep. While you don't need to spend a ton of money on the pillows for the bed, be sure to provide fluffy pillows and at least two per person. Worn and tattered pillows create the appearance of an unclean bed. Leave blankets folded on the corner of the bed for guests that may want to bundle up.
There are several things you can provide in the guest room that can help the guests feel at home. Have a clock in the room for your guests to see the time and set an alarm if necessary. Declutter the room for guests to put their belongings and unpack their suitcases. Clear out at least one dresser drawer and leave space and hangers in the closet for them to unpack their clothes. For their electronics, have plugs accessible and leave a note with the wi-fi password.
After ensuring the room is ready, make sure the guest bathroom is as clean as possible. If guests feel clean in the place they freshen up, it will make their experience so much better. Always have fresh towels out for them to use so they don't have to ask or feel uncomfortable. I even include a small shampoo, conditioner, and soap in the shower in case they are needed. Keep an extra roll of toilet paper easily accessible in the bathroom just in case the guests need one! Don't want any awkward encounters.
Have a plan for the length of stay and the meals, drinks, and snacks that may be necessary during their visit. Talk with your guests to see what their plans are for meals and what they would like to have at the house. Most guests may not make outrageous requests so it is helpful to have snacks and drinks on hand. Stock your fridge with a variety of sodas, waters, and teas and keep a selection of snacks on hand like chips, fruit, and vegetables. Be prepared to make coffee and cook breakfast in the morning for your guests.
Most importantly, engage with your guests. Set an alarm to wake up fairly early in the morning. As a guest, it is very awkward to sit around a guest's house before they wake up. A guest visiting the area does not want to spend their time on vacation sitting around waiting for their host to wake up but does not want to seem rude by leaving. Wake up, make coffee, turn on the tv, and chill until your guests wake up.
---
« Back to News