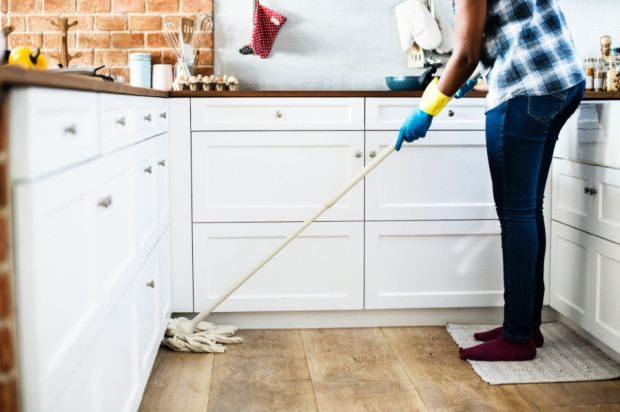 Cleaning your home shouldn't result in releasing an abundance of harmful chemicals into the air. However, many of the top-selling cleaning products contain chemicals that are linked to asthma, developmental harm, and even cancer. How can we ensure our home is clean, smelling fresh, and free of germs, bacteria, dust, and more, but without adding harmful chemicals into the mix and ultimately, into our bodies?

Bringing healthier cleaning products with more natural or organic ingredients into your home is becoming more of an ongoing staple than a passing trend. More and more consumers are demanding that the products they're consuming, using, or applying are all free of harmful and toxic chemicals and are opting for more natural cleaning options. However, it's hard to know what's considered green and what's only partly green. Green cleaning refers to when brands use natural ingredients like baking soda, vinegar, lemons, and essential oils, rather than harmful or toxic chemicals in their cleaning products. Changing all your cleaning products to be more environmentally friendly and safer for your family can be daunting and expensive, so we've listed out some tips to keep in mind while you're out shopping for cleaning supplies.
Here are some of our tips for choosing the right organic, natural or green cleaning products for your home and how to use them:
Don't use cleaners that include ammonia or chlorine bleach because they are highly toxic. Check the ingredient list on the cleaner before you buy it.
Always make sure you are ventilating the area that you are cleaning. You don't want to be breathing in chemicals or any kind of cleaning product while you're scrubbing, nor for hours afterward.
Try to use more natural cleaning products on surfaces that you are in contact with daily. If you don't sit on the floor or don't typically wear shoes around your home, maybe your floor cleaner doesn't have to be organic or made with more natural ingredients, perhaps saving you a few bucks. Instead, opt for the natural cleaners for your counters and eating surfaces.
Some multi-surface cleaners and laundry detergents come in highly concentrated forms, which you can add water to and make the bottle last for months or even longer. For your safety, always read the directions on the bottle to see how to use the cleaning products.
Using unscented cleaners or cleaners with added essential oils or botanical extracts to create a pleasant and clean smell are your best bet to keep your products natural but still smelling good. Scented cleaning products that aren't made with natural ingredients are especially harmful because they include ingredients like phthalates or butane and are not good for your lungs to be breathing in constantly.
If there is no ingredients list on the bottle, put it back down and don't use it. Just like you should know what's in the food you're eating, you should know what's in the products you're using to clean your home.
Just because it says natural or eco-friendly, doesn't always mean it is. Look at the ingredients on the bottle and if you're still unsure, do more research on the product and compare the ingredients on a reputable source's website, like the EWG's Guide to Healthy Cleaning.
Use what you already have in your pantry! Lemon juice, vinegar, baking soda, and hydrogen peroxide are all great for cleaning glass, stain fighting, scrubbing, and antibacterial cleaning when used in different ways. Do your research to find the right recipes for homemade cleaning products to be sure you're getting all the benefits and mixing the right ingredients together.
Here are some resources that can help you with transitioning to healthier and more natural cleaning products:
EWG is a great resource for healthy living and examining what is in the products you're using in everyday life. EWG's guides help you decide what products are healthier and more natural for your home. You can search for more than 2,500 products and view guides for specific categories or groups of products. One of their home guides is specifically on cleaners and air fresheners including chemicals to look out for and what to avoid.
Grove Collaborative (https://www.grove.co/home) is another great resource for cleaner and more natural cleaning products. They offer a free service or subscription-based service, where you can earn free shipping and discounts on natural, green and clean products. Depending on when you place your order, you can even earn free gifts with your purchase of clean products. This website can even be used just as a resource to see what is considered to be a non-toxic cleaner.
If you're still unsure and not ready to make the jump, you can start by introducing one or two new safe and green cleaning products into your routine each month. For more information on specific brands or products that are considered green, EWG also provides guides for products that they recommend based on ingredients and the ability to still get the job done.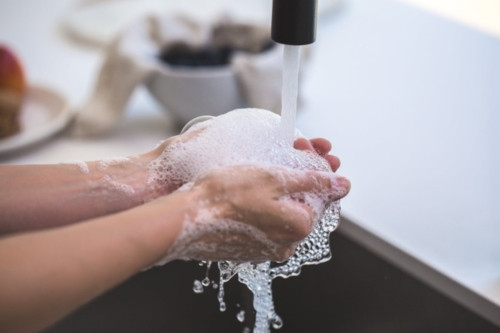 ---
« Back to News