Winter Home Maintenance Checklist
While snowflakes and icicles are nice to look at, they can also wreak havoc on your home. That's why it's important to take several preventative measures before the winter season hits. By doing so, you can protect your space from ice dams, frozen pipes, and other costly nuisances. As long as you follow this winter home maintenance checklist, you're sure to keep your home warm and cozy all season long.
Clean Your Gutters
Clogged gutters can lead to foundation damage, mold and mildew, basement flooding, and a number of other issues. That's why it's important to clean them out. You can go the DIY route and purchase a quality gutter guard or cleaning product. Another option is to hire a professional gutter cleaner who has the tools and experience to ensure your gutters are free of all debris, including leaves, twigs, pine needles, and even small rodents.
Schedule a Professional Chimney Cleaning
Regular chimney cleaning is essential for a properly working wood burning fireplace. Hire a certified chimney inspector to inspect your chimney and get rid of any sooty build up and dangerous obstructions. Even though gas is a clean burning fuel, it's a good idea to get your gas fireplace checked too. There may be a gas leak or broken sensor that prevents it from running safely and efficiently.
Create a Winter Survival Kit
A winter survival kit is particularly important if you live in an area with frequent winter storms. Fill your kit with water, blankets, flashlights, non-perishable foods, first aid supplies, and essential medications. If you have a wood-burning fireplace, stock up on chopped wood and fire starters so you can stay warm if the power goes out. Don't forget to restock your kit from time to time.
Protect Your Pipes
If frozen pipes burst, they can cause extensive water damage and costly repairs. The good news is you can prevent them. Insulate your pipes, especially those by the windows, doors, and unheated areas of your home. Also, disconnect your hose from the outside faucet and leave faucets dripping slightly if you know your pipes are prone to freezing.
Reverse Your Ceiling Fans
Switch the fan blades on your ceiling fans to run clockwise. This direction creates a slight updraft and pushes heated air down, improving your comfort and lowering your energy bills. If you have rooms with high ceilings, you'll find this handy trick especially helpful. It might even allow you to turn down the thermostat by a few degrees, maximizing energy savings.
Check Basement Window Wells
To prevent clogging and water damage, make sure your basement window wells are clear of standing water. You may want to install window well covers that divert light in while keeping out water, leaves, and other debris. If your window wells do fill up with water, clean your gutters, extend your downspouts, and resolve poor grading.
Change Your Air Filters Regularly
To ensure your indoor air is fresh and clean while keeping your HVAC system in optimal shape, change your air filters on an ongoing basis. If your air filters are dirty and clogged, you can expect your energy bills to go up in the winter. You might also face a malfunctioning system or shorten its lifespan.
Change Your Air Filters Without the Hassle
With FilterTime's air filter subscription service, you can keep the air in your home clean this winter season and beyond. Once you subscribe, the right air filters will get shipped to your doorstep automatically so you'll know exactly when to change them. Since there are no shipping charges, contracts, or hidden fees, you have nothing to lose. Get started today!
Written by: Anna Baluch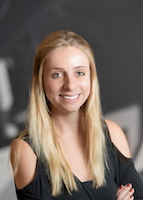 ---
« Back to News