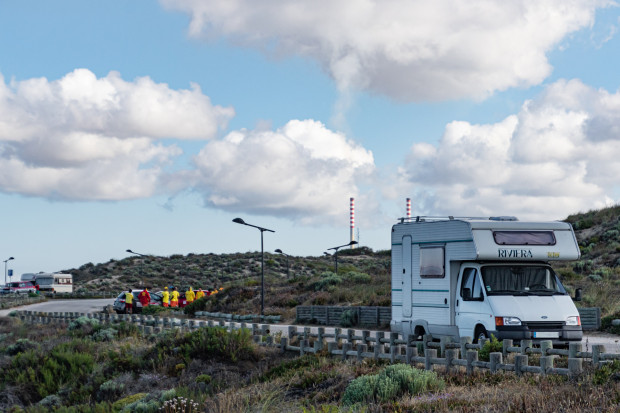 If you're new to the wonderful world of RVing, all the terminology can be overwhelming. That's why we created this handy list of some of the most common RV terms and definitions. By familiarizing yourself with it, you'll feel more confident cruising around in your RV. Without further ado, here is the RV lingo you need to know.
Black Water: Wastewater in the black water tanks that contains human waste.
Boondocking: Any time you dry camp for free in a parking lot, rest area, or friend's driveway and are far from other RVers.
Breakaway Switch: A safety switch that will activate the brakes on the trailer automatically if it becomes separated from the tow vehicle.
Bunkhouse: The floorplan of an RV that has bunk beds.
Control Panel: A panel where you can control and adjust the RV's systems for climate, water, and power. Many modern RVs include touchscreen panels and/or apps for ease of use.
Curb Weight: The weight of an RV, complete with standard equipment and a full gas tank, excluding cargo, the driver, and passengers.
Dry Camping: Going camping without any hookup or access to an external source of electricity, water, or sewer connection.
Dump Station: A location where you can legally and safely dump your black and gray water tanks. This is usually a concrete pad with a tank under the ground.
Full Hookup: A campsite with electric, water and sewer connections.
Fresh Water Capacity: The amount of drinkable water that can be stored in an RV's fresh water tank.
Gray Water: The soapy water that comes from sinks and showers, free of human waste. While it's legal to dump it on the ground in some states, doing so is not recommended because of the chemicals.
GVWR: An acronym for Gross Vehicle Weight Rating or the maximum load you're allowed to have in your vehicle, including passengers and cargo.
Hitch: The connection between a tow vehicle and an RV.
Leveling Jacks: Special equipment used to ensure an RV sits level on the ground.
Moochdocking: When you camp on private land or driveways, typically owned by a friend, relative, or someone you know. You might or might not have water or electricity.
Park Model: A type of RV that is designed to be permanently parked in one area.
Slide-Outs: Expanding walls or sections of an RV to create additional living space.
Snowbirding: When you drive south for the winter to escape the cold weather.
Tow Rating: The maximum weight a tow vehicle can tow safely, determined by its manufacturer. You can use a towing guide or reach out to the manufacturer directly to find this information.
Weekenders: RV owners who travel and use an RV primarily on the weekends.
Change Your RV Air Filters Without the Hassle
As an RVer, it's your job to change your RV air filters on a regular basis. Quality filters can capture the pollutants and particles in the air, pushing clean, fresh air back into your RV living space. With FilterTime's air filter subscription service, you can easily keep the air in your RV in optimal shape, year round.
Once you subscribe, the right air filters will get shipped to your doorstep automatically so you'll know exactly when to change them. Since there are no shipping charges, contracts, or hidden fees, you have nothing to lose. Get started today!
Written by: Anna Baluch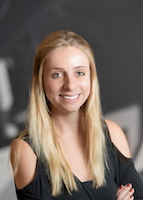 ---
« Back to News