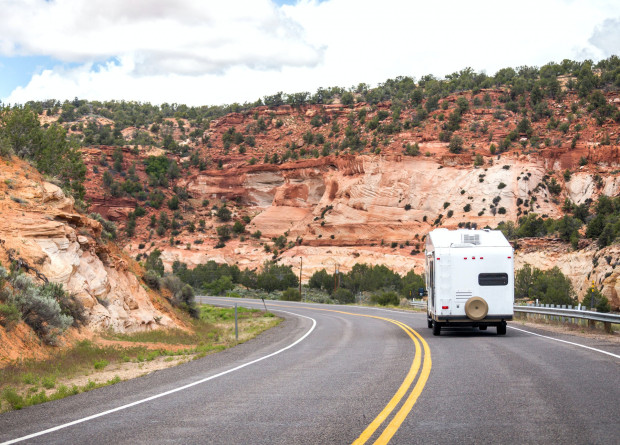 Whether your RV adventure involves a long weekend or a few months away, it's important to inspect your rig's condition. By doing so, you can ensure it's safe and ready for your RV road trip. You may also reduce the risk of unexpected issues and thoroughly enjoy your vacation. If you're unsure of where to start, our simple pre-trip checklist is here to guide you. It'll explain exactly what to check before you set out.
Roof
Over time, water and UV rays can deteriorate the sealant coating on your RV roof. The good news is you can maximize its lifespan through preventative maintenance. Walk to your roof or use a ladder to examine it. Make sure it's free of cracks and broken seals. If you notice residue when you place your hand over the roof's surface, the coating is likely past its prime. In this case, you'll need to reseal your roof.
Tires
A good rule of thumb is to replace your RV tires every three to six years. If your tires are at the end of their lifespan, it's time to invest in new ones. Otherwise, you need to check their air pressure and fill each tire to the recommended PSI which you can find in your manual. Also, inspect each tire for cracking and tread wear.
Batteries
Did you know that batteries lose up to 10% of their energy per month when they're not in use? That's why it's vital to check your batteries and confirm they're fully charged and contain the proper water levels. If you removed your batteries for storage, reconnect them carefully and correctly.
Engine and Generator
Take a close look at the fluid levels to ensure they're full. These include the transmission, power steering, engine coolant, and engine oil. Don't forget the windshield washer, brake fluid, and generator oil. If you need to fill them up, your manual will tell you what fluid to use. Low fluid levels in one area may be a sign of an issue so if you notice them, take your RV in for a professional inspection.
Appliances
If your RV uses propane to run hot water, the fridge, and the stove, inspect the tanks, connections, valve, and firing operation. Reach out to a professional to perform a leak test and gas pressure test. They can also help you diagnose any problems early on before they become more serious and expensive to repair.
Seams
Since the seams on your RV may leak, you'll want to check them before you trip. Inspect the roof and continue over to the body. Keep an eye out for cracks, separations, and extensive wear. If you do find any damage, take your RV to a professional so that it can be resurfaced and sealed. They'll use the ideal sealant for your unique rig and reduce the risk of leaks.


Emergency Kit
An emergency kit can be a real lifesaver in emergency situations on the road. If you don't have one in your RV, store some essentials. These may include a drinking water hose, sewer kit, tire pressure gauge, flashlight, duct tape, water pressure regulator, leveling blocks, and a fire extinguisher. It's also wise to keep a closed bag for documents related to your registration, insurance, and reservations.
Change Your RV Air Filters Without the Hassle
As an RVer, it's your job to change your RV air filters on a regular basis. There's no better time to do so than before a trip. Quality filters can capture the pollutants and particles in the air, pushing clean, fresh air back into your RV living space. With FilterTime's air filter subscription service, you can easily keep the air in your RV in optimal shape, year round.
Once you subscribe, the right air filters will get shipped to your doorstep automatically so you'll know exactly when to change them. Since there are no shipping charges, contracts, or hidden fees, you have nothing to lose. Get started today!


Written by: Anna Baluch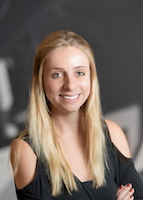 ---
« Back to News