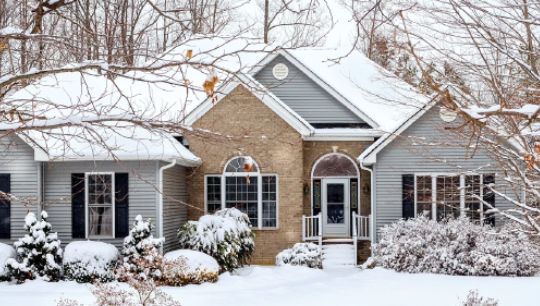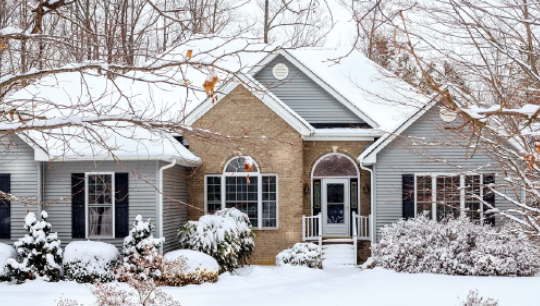 Winter is here and you need to make sure your home is ready for the cold weather. We have put together a checklist for you of some of the commonly missed steps to take during the winter to ensure your home is ready. From changing your thermostat, stocking up on ice melt and getting your outdoors ready we hope this list will help make prepping for winter easier on you.
Change your thermostat - Change your thermostat to a temperature that is comfortable for you and your family. If you do not want to deal with constantly changing your thermostat yourself, you could consider purchasing a smart thermostat which will adjust itself based on the current temperature.
Cover up outdoor appliances - Outdoor appliances like your AC unit, grill and even outdoor furniture should be covered up during winter months to avoid it from rusting or deteriorating and therefore making it last longer.

Change your air filters - We may be biased here but we do believe it is important to change your air filters every 3 months or at the beginning of every season and that includes the winter.

Stock up on ice melt - Go ahead and be prepared by purchasing ice melt which will help prevent falls and accidents when the ice comes this winter. For your convenience, this can be found on Amazon.com and has free shipping.
Protect your plants - You typically do not need to bring in any plants until it hits below 45 degrees outdoors. Plan to bring yours into the home or at least into the garage to keep them safe.
Purchase a generator or check yours - A generator is a must-have for the winter to prevent you from being out of heat and power. Be sure to check yours before the cold of the winter sets in so you are ready to roll once the cold comes in. Winter is known for power outages so stay warm!
Extra batteries - Extra batteries are a must-have for winter to ensure your electronics will stay charged.
Get your plumbing ready - Get your plumbing ready by checking each pipe for cracks or leaks. If you see any you can use caulk to fix them or call a plumber to help you out if you are not comfortable doing so yourself. For any unused pipes in the winter, be sure to use an air compressor to avoid freezing.
Test your detectors - Winter is the perfect time to go ahead and double-check to make sure your carbon monoxide and smoke detectors are working. We recommend you do this at least twice a year to ensure your family's safety.
Clear yard and trim down trees and bushes - Clear and trim down any large trees or bushes so these do not cause any damage to your home or outdoor belongings. Wind can cause trees and bushes to lose limbs and therefore become a danger to your home.
Prep your fireplace - Go ahead and clean and prep your fireplace and chimney so you can use it to cozy up next to with a good book this Winter. As an added bonus, if you do lose power you will have the fireplace to stay warm by.
Prepare an emergency kit - An emergency kit is a smart and effective way to keep your ducks in a row this winter if you lose power or get snowed in. For more information on what to include in yours, check out our blog post here.
Extra blankets - Offer extra blankets for guests coming over when sitting on the couch or even for yourself when going to bed at night. You can save a ton on your HVAC bill by taking small steps like this to help you and your guests stay comfortable and warm.
Eat warm foods - Eating warm foods as opposed to cold foods is another simple way to keep yourself warm in the winter. We suggest whipping up a pot of chili, soup or any crockpot recipes out there that are served warm. Try to avoid colder foods like cereal with milk, cold-cut sandwiches and raw vegetables which tend to be foods for the warmer months.
Decorate your home - The winter blues can be a real issue for some Americans but there are simple ways to combat this even in your own home by decorating your space. Take the time to think about what events and holidays you want to decorate and plan for and go from there. Decorations and items like string lights, scented candles, and festive table cloths can go a long way in making your space more unique and light-hearted.
---
« Back to News